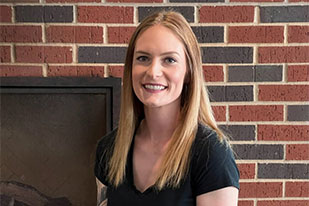 Meri
Ms. Meri started her career by attending college in 2014 majoring in Animal Science and later became a Veterinarian Tech. She then transitioned to working as a well respected Animal Welfare Investigator which eventually led her to a career in pet grooming. We are so grateful her path led her to dog grooming and to us!

She and her husband have a happy blended family; 2 beautiful girls Danielle and Melody, Francis a Shihtzu, Colt, a German Shepherd, Sid, a Chi-Weenie, Drift, a Painted Mare and 2 fish!

She loves all dogs and so many breeds, she just can not pick one!

Meri stays motivated by waking up everyday to strive to be a better person along with her dedication to physical and mental health. She has recently changed to Vegan style for health benefits. Meri also loves reading motivational growth books!

Meri says she is an introvert. When she has spare time she loves spending time outdoors; rock climbing, riding horses, camping, hiking, mountain biking and kayaking! Rock climbing is her favorite. She likes all genres of music and her favorite movie is Top Gun-Maverick.

Meri's favorite quote, which she also had tattooed; "Use your fear, it can take you to the place where you store your courage." - Amelia Earhart

When asked what makes DITR unique she said the amount of love everyone gives is so amazing and the environment is just fantastic and she appreciates the support no matter what the situation. She is working towards establishing herself and having a long term successful career with DITR.