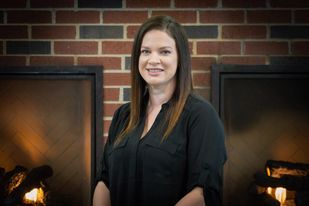 Bri
Ms. Bri joined our Diamond Groom Team in 2022 and brings with her 17 years of grooming experience. She always knew that she had a passion and commitment for working with dogs. When she was 18 years old, she applied for a position at a local pet store in their grooming salon and her path was set! Her determination and drive has led her to become a talented and successful dog groomer today and DITR was excited to welcome her to our family!

She has a beautiful blended family with her fiance: 5 children - 3 boys and 2 girls ranging from 4 years old - 12 years old, along with 4 dogs and a cat. Her furry family members consist of a Standard Poodle, a Pug, 2 Pitbull mixes and a short-haired tabby. Her family is what keeps her motivated!

Although she loves all breeds, she has a special place in her heart for Standard Poodles because of their personalities and the variations of haircuts you can give them. When asked why she enjoys her job with DITR, she said: "The owners really care about their employees and continued education. I really love my job and the pets I have been able to work with."

Bri hopes to start competing and working towards becoming one of the elite National Certified Master Groomers in this area!